Company Overview
NZAI is an integrated used automotive group operating throughout New Zealand via two subsidiaries: Automotive Retail and Vehicle Finance. Our mission is to deliver quality cars and financing solutions at the most affordable prices to the average New Zealander.
Operating under the "2 Cheap Cars" brand, our Automotive Retail company is one of the largest used vehicle sellers in New Zealand with 12 dealerships across the country. 2 Cheap Cars has sold (on average) over 11,000 cars annually for the past three years and is responsible for approximately 8 per cent of all used car import sales in New Zealand.
Our Vehicle Finance company operates under the "NZ Motor Finance" brand. It was established in 2019 to diversify earnings and provide a further growth opportunity for NZAI. It originates loans entirely from cross-selling to Automotive Retail customers, which allows NZ Motor Finance to grow its finance book with minimal acquisition and administrative costs.
2 Cheap Cars is vertically integrated from procurement to the point of sale. Staff from our Japanese subsidiary, Car Plus, directly attend Japanese car auctions, visually inspect stock, and select which vehicles to buy. Having a presence in Japan provides greater control over our supply chain, improves vehicle quality, allows us to select cars that we believe will appeal to New Zealand consumers and achieve lower price points.
Company Structure
Our Strategy
NZAI's long-term strategy is to leverage its retail business to build a diversified automotive group.
Our People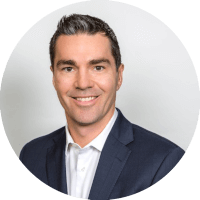 David Page
CEO
David has worked across a diverse range of industries, holding a range of large-scale general management roles and corporate governance responsibilities. David has over 25 years' asset finance and banking experience, which includes a comprehensive knowledge of consumer, motor vehicle and commercial asset finance. David recently spent 10 years at ASB, where he was responsible for setting up the Asset Finance business and growing the Specialist Industries business which included Asset Finance, Franchise Banking, Healthcare Banking, Professional Services Banking, Maori Financial Solutions, Industry Development and Strategic Partnerships. David joined NZAI as CEO in December 2020.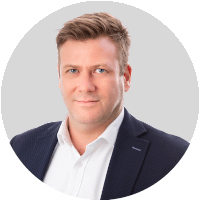 Haydn Marks
CFO
Haydn has over 20 years of financial management and leadership experience across financial services and technology sectors, including most recently four years as CFO with a listed technology company, Straker Translations (ASX:STG), where he took the company to IPO on the ASX in 2018. After starting his career in advisory services in New Zealand, Haydn spent 10 years working in London, most notably, in a commercial group finance role with banking software company Temenos (TEMN:SWX) and prior to that held finance roles at Credit Suisse and Visa card. Haydn is a member of Chartered Accountants Australia and New Zealand and holds a Bachelor of Business from Massey University. Haydn joined the NZAI Group in November 2020.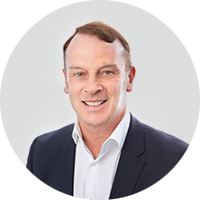 Karl Smith
CHAIRMAN
Karl is a professional independent director who has over 40 years' extensive executive and governance experience. His current directorships include Hamilton Jet, FortHill Property Limited (Chair) and VetNZ Limited. Karl previously held directorships in Ports of Auckland, Lyttleton Port Company and the Crusaders Franchise Limited. Prior to becoming a professional director, Karl served as Chief Executive Officer of Gough Group Limited and previously held senior executive positions in PDL Holdings, Progressive Enterprises, Crane Group and Citibank N.A. Karl was appointed as Director and Chairman of NZAI in September 2020. Karl holds a Bachelor of Commerce from the University of Canterbury, is a graduate of the Advanced Management Program at Harvard Business School, is a Fellow of Chartered Accountants Australia and New Zealand and is a chartered member of the Institute of Directors.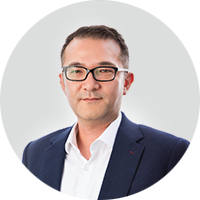 Eugene Williams
EXECUTIVE DIRECTOR, CO-FOUNDER
Prior to founding 2CC in 2011 with David Sena, Eugene had been a successful small business owner in the education and FMCG sectors. Eugene is responsible for sales and marketing and overall strategy of NZAI. He has been a Director of NZAI since its inception.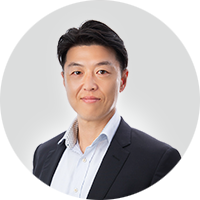 David (Yusuke) Sena
EXECUTIVE DIRECTOR, CO-FOUNDER
David founded 2CC in 2011 with Eugene Williams. He is responsible for all procurement and supply chain aspects of the Company including compliance, re-conditioning, and logistics. David was born in Japan and has been influential in developing and maintaining relationships with vehicle suppliers. He has been a Director of NZAI since its inception.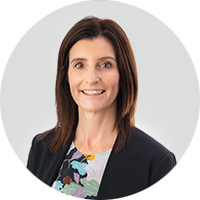 Tracy Rowsell
DIRECTOR
Tracy is an advisory partner at BDO Auckland, with more than 20 years of experience in providing business advisory and taxation services to a wide array of local and overseas clients. She has provided advice to 2CC since 2012 and has a close understanding and knowledge of the business. Tracy has been a Director of NZAI since December 2020.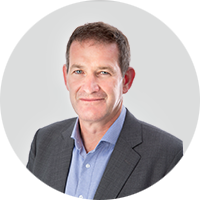 Charles Bolt
INDEPENDENT DIRECTOR
Charles has a background in corporate law and as a senior executive in a major listed company. Beginning his career in capital markets regulation with the NZX, he then worked for New Zealand law firm Bell Gully before joining Fletcher Building where he most recently held the role of Group General Counsel and Company Secretary until 2019. He is currently General Counsel for TIL Logistics Group Limited. Charles holds an LLB from Victoria University and has completed the Senior Executive Programme at Columbia University, New York. Charles has been a Director of NZAI since December 2020.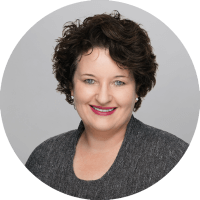 Michele Kernahan
INDEPENDENT DIRECTOR
Michele is the Chief Executive Officer of New Zealand's largest temperature-controlled transport and logistics business, Hall's Group.
Prior to joining Hall's Group in 2019 she held various Executive roles at Fletcher Building over 21 years, including as Chief Executive of the Building Products division. She holds a Master of Business Administration and Bachelor of Arts from the University of Canterbury and has completed the Advanced Management Programme at Harvard Business School and other Executive programmes at Wharton Business School, Stanford School of Business and Melbourne Business School. Michele has been a Director of NZAI since February 2021.